We have managed to acquire a batch of beautiful Raytheon 6AK5 tubes. The unique part of these tubes are that they are matched in the original Raytheon factory and the value of two tubes are perfectly matched. Yes, that means the output readings of the two tubes are exactly same, which is almost impossible if it is not done in the original manufacturing plant. Furthermore,  the Raytheon tube sounds wonderful, and we've decided to use the Raytheon as our future tube upgrade option for the A1 amplifier.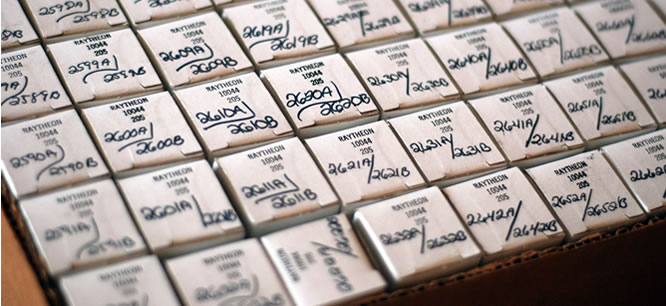 The handwritten number on each of the box are the output readings of the two 6AK5 tubes in the box. They are perfectly matched.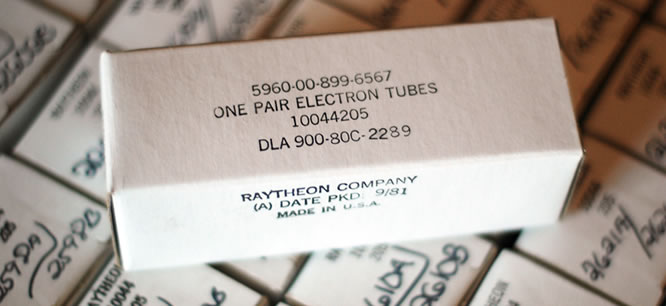 Each pair of the tubes are in the original military style white box.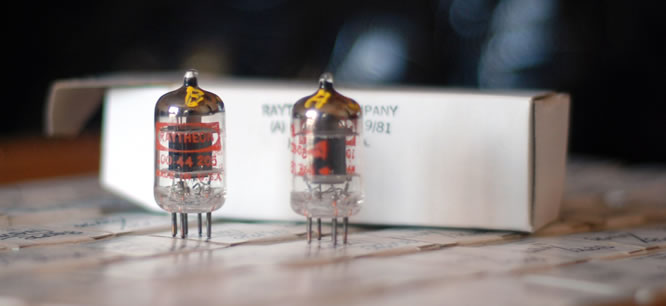 The Raytheon tubes are in excellent condition.