Maverick Audio — Classic analog sound meets today's digital world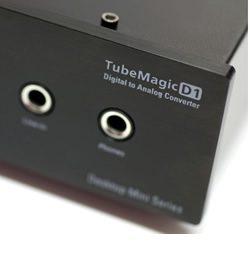 Today, we are increasingly reliant on digital formats to store and reproduce our music, the format causes music to become more and more dry and lifeless. Modern digital technology, no matter how advanced it is, cannot solve one fundamental problem; it is a pure analog signal that drives the listening devices; your speakers and headphones.
We are a group of audio enthusiasts who feel the need to bring classic analog design back to the modern audio equipment market, and to bring life back to the lifeless digital music world.
Design Philosophy — "Old school"
Vacuum tubes, R-core linear transformer, metal-film resistors, and tantalum capacitors. We use all "old school" classic analog components in the circuit design in order to add warmth and smoothness to the analog signal, to remove the dry and sterile "digital flavor" from the music. In the  analog audio world, "older" is better. We use 100% traditional analog components, some of them (like the vacuum tube) were even manufactured over 50 years ago.
Desktop Hi-Fi
We want to target customers just like ourselves, who are increasingly reliant on a computer based digital music library. The people that use a desktop hi-fi system as their main audio setup. Our products will fit perfectly on your desktop or bookshelf, right next to your computer or other digital device (squeezebox, CD Player, ect.) Don't let the small size fool you, our products are seriously designed hi-fi audio equipment and will produce astonishingly high quality music.
Office address:
Maverick Audio, Inc.
Flat C, 19/F Eton Bldg.
288 Des Voeux Rd. Central Hong Kong